Each quarter at Recordsforce, we put together a team of employees that are tasked with creating the team building events for that time frame. The events are based on our core values and PACE motto (Performance, Accuracy, Commitment, Engagement). They tend to be smaller games that can be done via zoom or online since we have both in-office and remote employees. However, once a year we have a large-scale in-person team building event that occurs in downtown Portsmouth, which is then followed by our annual Portsmouth Harbor Boat Cruise. This year, our management team was tasked with creating this year's large team building event. They created the "Inaugural PACE Race".
The staff was split into four teams, in which they received a special team building Recordsforce shirt in their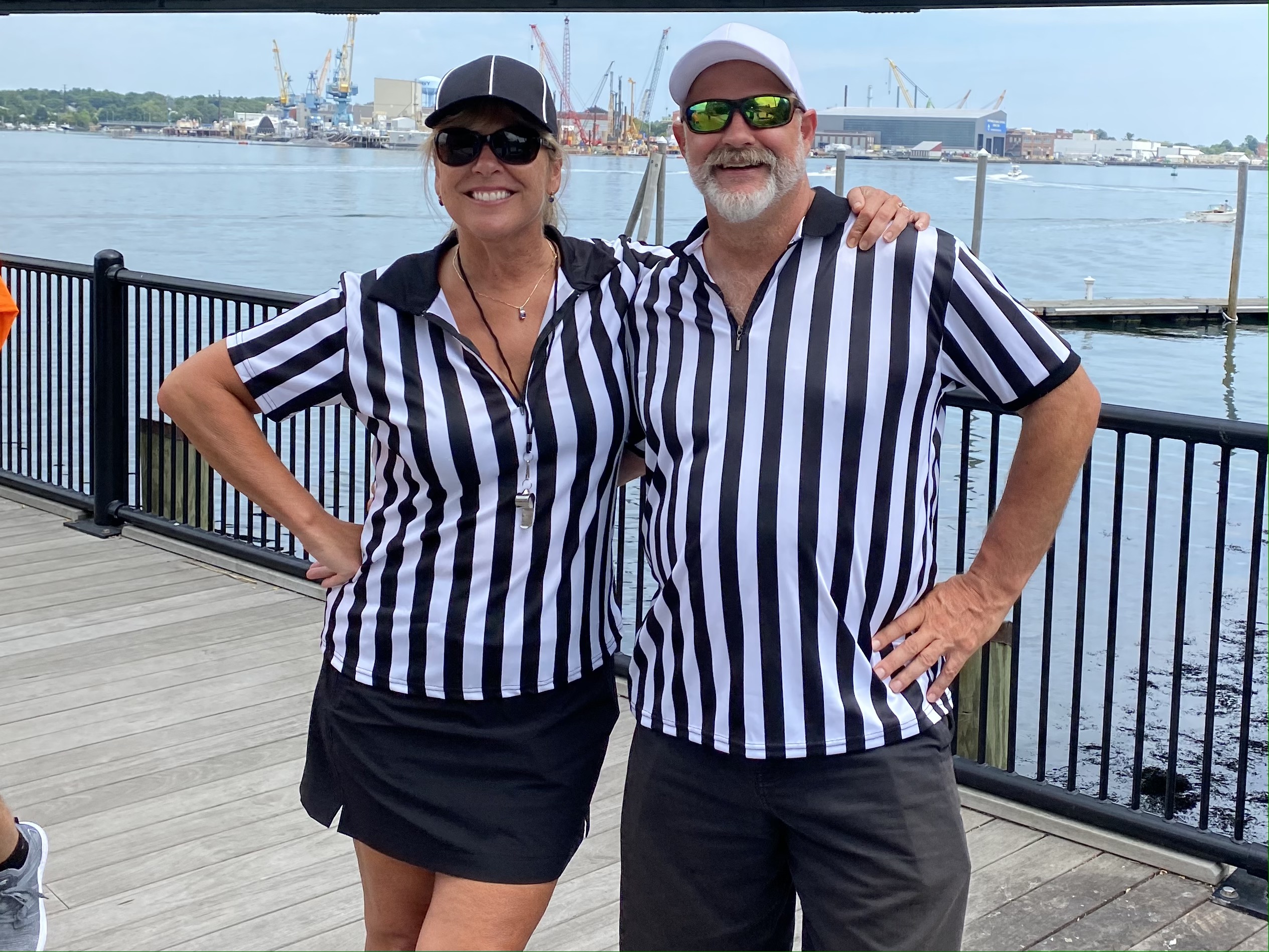 team color. One team member was selected to be the Archivist, which would email the necessary photos to the judges (Bill and Katja Becker, our CEO and CFO). We met in downtown Portsmouth and were given instructions to complete three small challenges that would gain each team points. The team with the most points was the winner, which we later learned meant the winning team got to skip anyone in line to get a drink on the boat, as well as a lunch out as a team. 
The first challenge was the PACE poster competition. We were tasked with creating new PACE value posters that would be used as new office décor. As teams we had to find ways to creatively capture the essence of PACE by taking pictures of our team. Some teams went above and beyond and even ordered items off Amazon to assist in their photos. The PACE values are as follows:
P – Performance is measured by the speed at which you perform your work. The faster the speed, the greater the performance. 
A – Accuracy is measured by how accurately your work is performed. The fewer errors you have, the higher your accuracy. 
C – Commitment is measured by whether you work the hours on your schedule or not. Did you show up for work on time? The better you on-time attendance, the higher your commitment.
E – Engagement is measured by the amount of overtime you work, the number of different tasks you are able to perform and the way you engage with our company culture, especially during team building events. 
Here's how our teams got creative: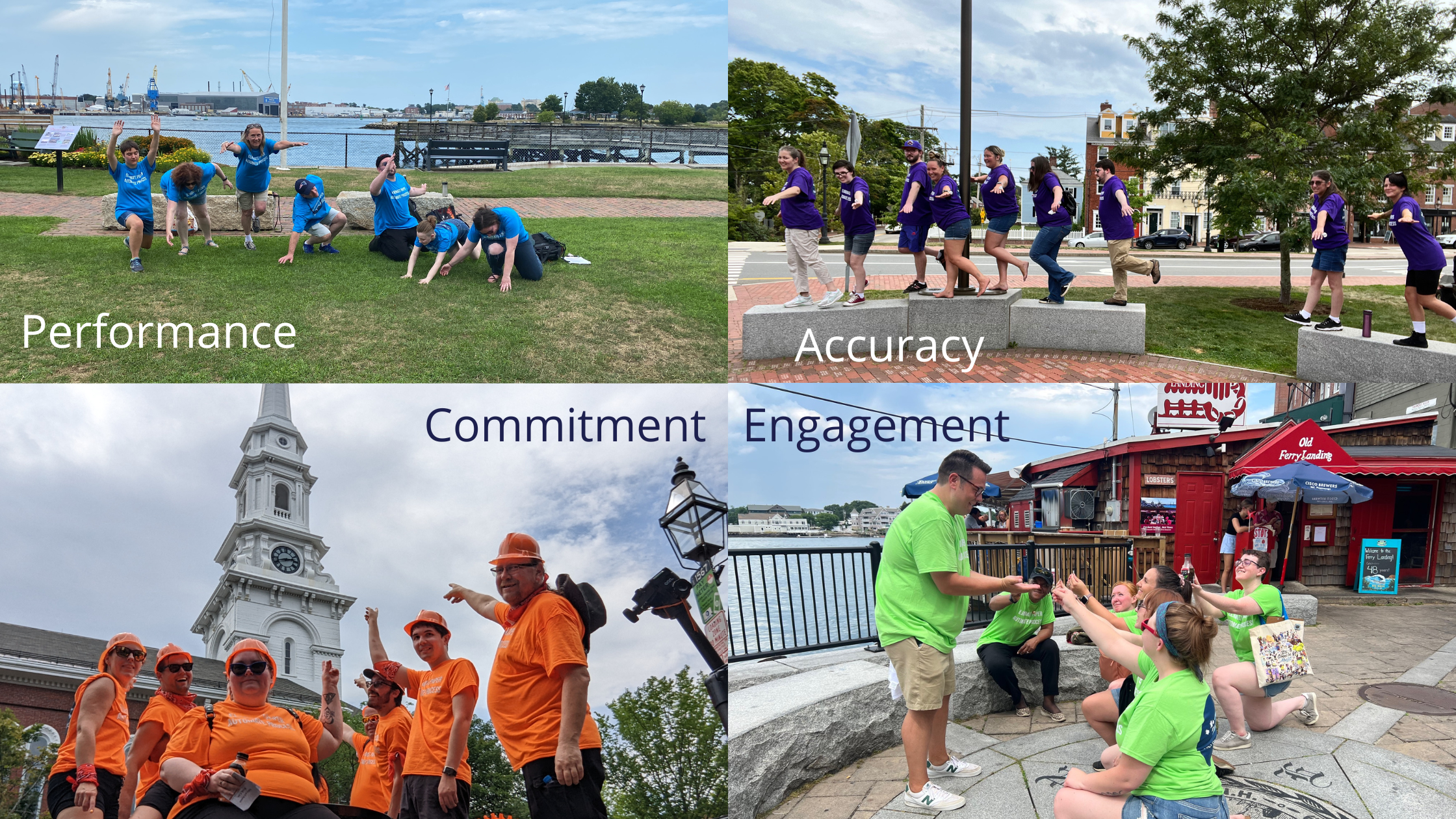 The second challenge was "Finding PACE5". We had a clue sheet which showed images from downtown Portsmouth. These images contained the PACE5 letters we had to search for. As a team, we had to find the letters and take a picture of them and send them to the judges. Not everyone was local to Portsmouth, which made this a team effort to find the correct letters.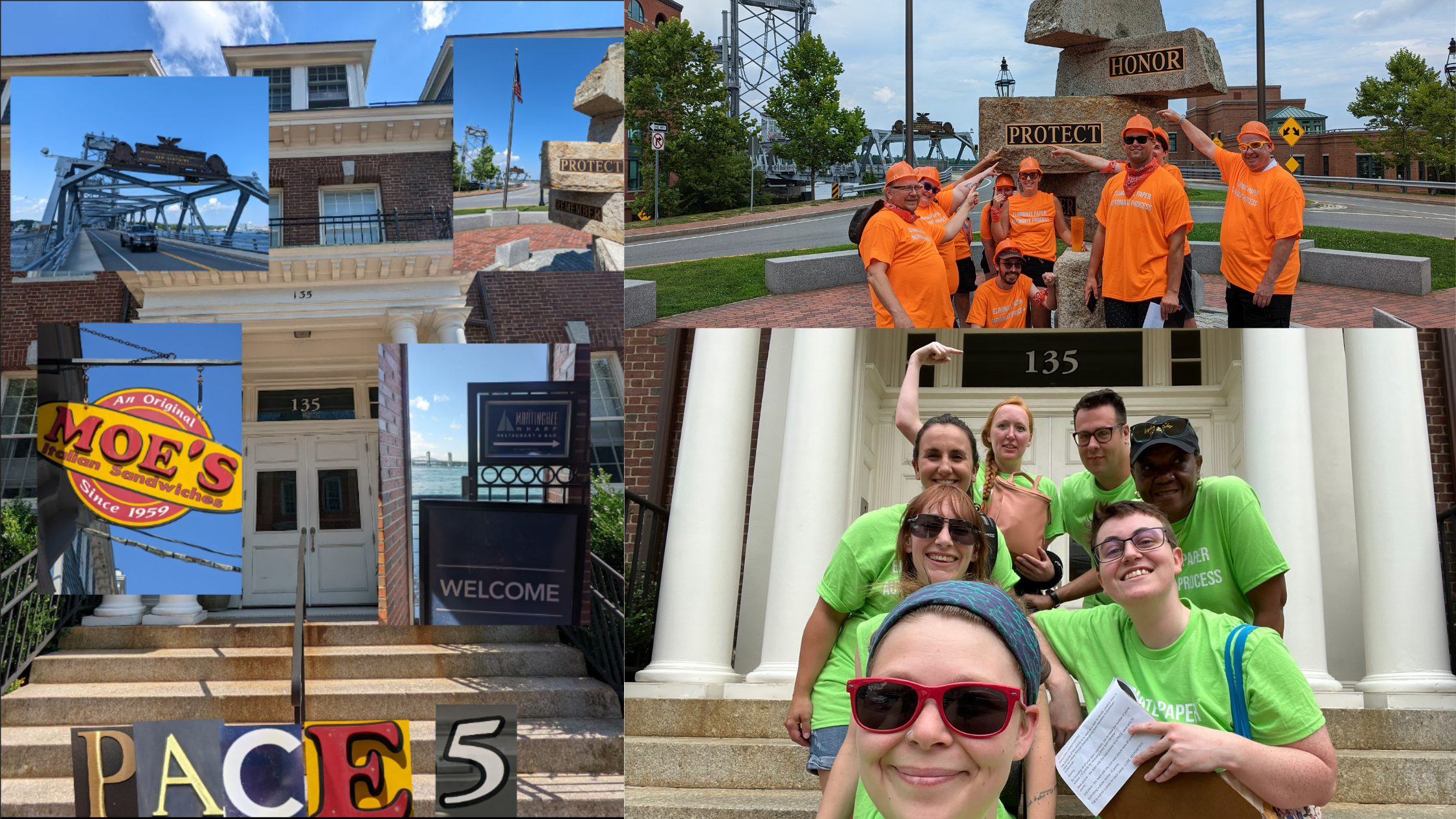 Lastly, there was "Take A Chance" where each team was given a set of risks with corresponding points. Some risks were easier so they gave you less points, while some risks were more challenging, which led to more points. They were as simple as picking a flower, high-fiving a stranger, and acting like a chicken in the busiest spot in downtown. While this game relates to many of our core values, it specifically corresponds to our value "We Play To Win" – When we play it safe, we remain constantly insecure. When we choose to reach for our highest aspirations, we live the future we were born to create. Playing to win is our only path to security and peace of mind. We had to work as a team to step out of our comfort zones and take on risks that would be for the betterment of our team as a whole.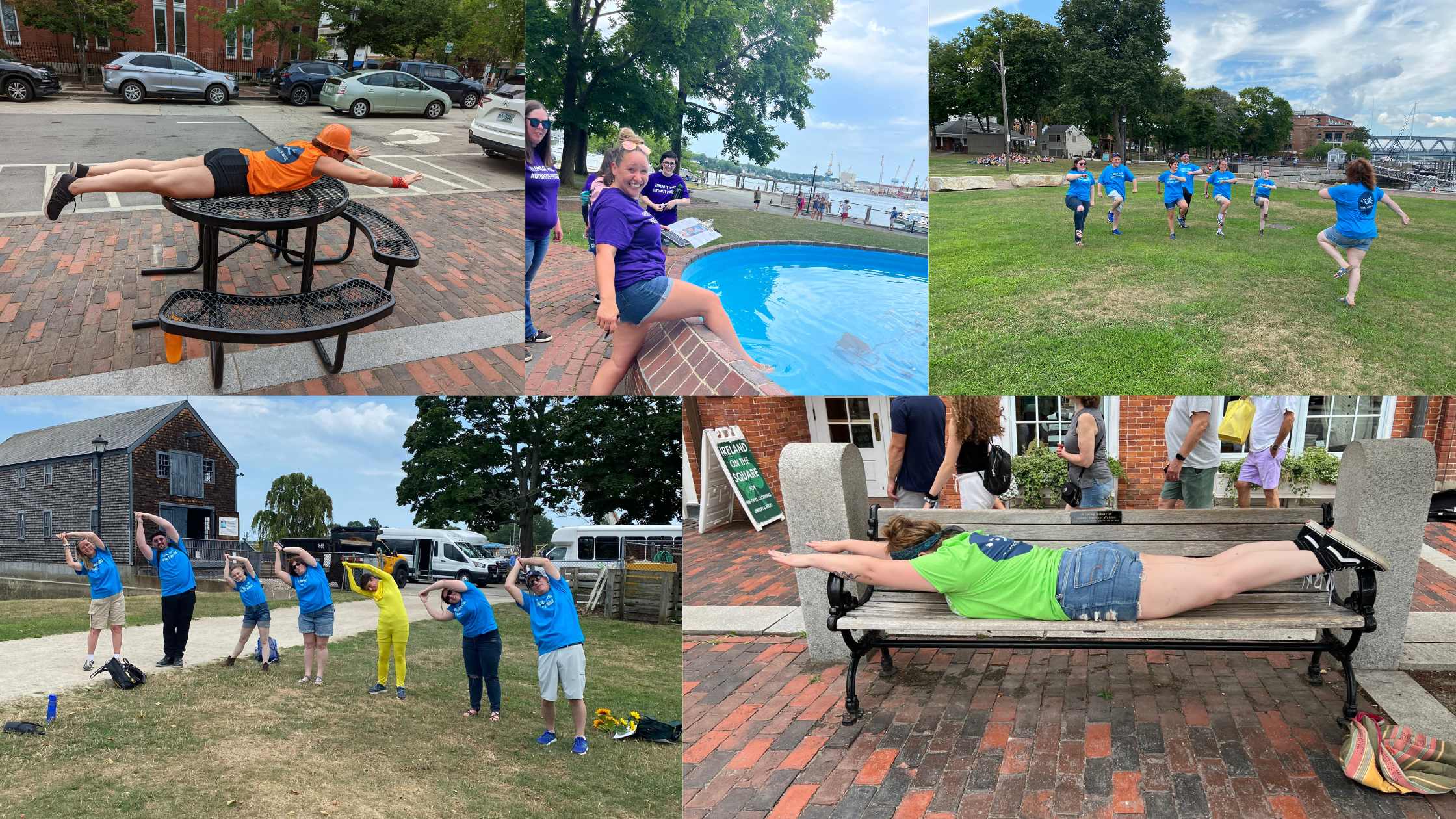 Overall, the purpose of the team building was to continue to strengthen our teamwork through interaction and gain a better understanding of our core values and PACE values in a fun and meaningful way. At Recordsforce, we expect our team members to seek constant improvement, exhibit a strong work ethic, be a team player, have the ability to take risks and learn from their mistakes. We have found that consistent team building events have had a major impact on our company culture and our team's ability to be happy and successful people inside and outside of their workplace.